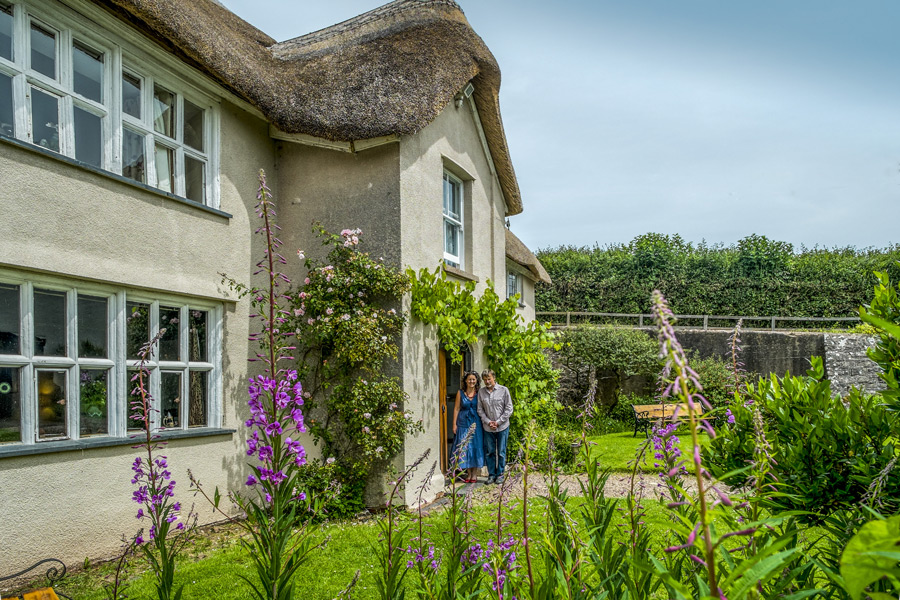 The joy of staying in this fortified farmhouse combines the cosiness and informality of country life with the luxury of a large oak paneled drawing room, beautifully large bedrooms, your own secluded courtyard with large open fireplace, and much more.
Your welcome & introduction to Middle Coombe farm is provided by Tim or Angela Malyon with a tour of the house and grounds. Afterwards you can relax and enjoy the delicious home-made creamed tea in the farmhouse kitchen, prepared specially for your arrival. The house sleeps a comfy maximum of 16 people so everybody can congregate together around the big old kitchen table. We have great flexibility in numbers of people sleeping in single, twin and double beds. There is also the spacious Allensdown barn which sleeps a maximum of 7 people.
Generally we suggest a maximum of 20 people throughout both properties for greater comfort.
Babies under 2 years of age are not counted in your number of guests, they are free of charge and we provide 1 x travel cots and 1 x full size wooden baby cot (pls. Supply your own baby bedding)

Full broadband wireless access is available from the Farmhouse.
You may want to sample some of our organic beef raised organically on the farm – more details here.