Allensdown Barn is our newly restored barn housing bedrooms 8, 9 & 10. It is situated adjacent to the farmhouse (you can walk  to it in seconds). It is fully equipped and furnished complete with a large kitchen, 2 bath/showrooms and a living room/playroom with a television. There are 2 wonderfully large bedrooms upstairs each with a double and a single bed. They both share a large bathroom. Downstairs there is a little double room (bed 6ft x 4ft) with an en-suite shower room and w.c.  Allensdown barn is only booked in conjunction with the farmhouse accommodation.
Bedroom 8
This bedroom also has a king sized bed slightly out of shot to the left of the photo.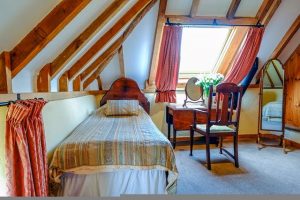 Bedroom 9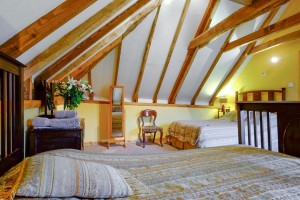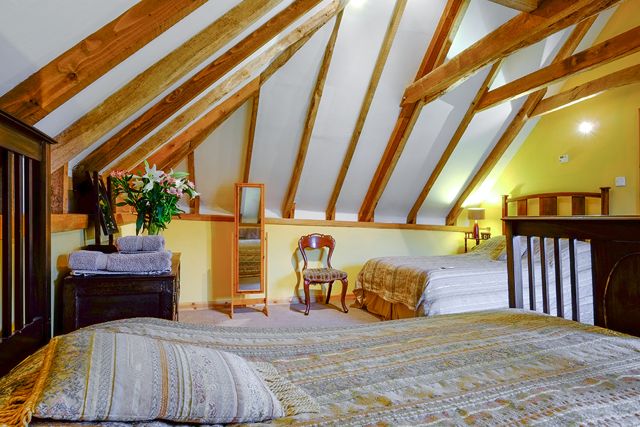 Bedroom 10
Single room with oversized bed (6ft x 4 ft) with en-suite.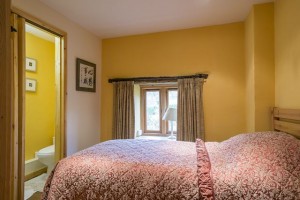 Floorplans