A flexible and exclusive venue perfect for retreats, artistic breaks, celebrations, music and other events or workshops.
Middle Coombe Farm is beautifully equipped to host a wide range of events and is exclusively yours.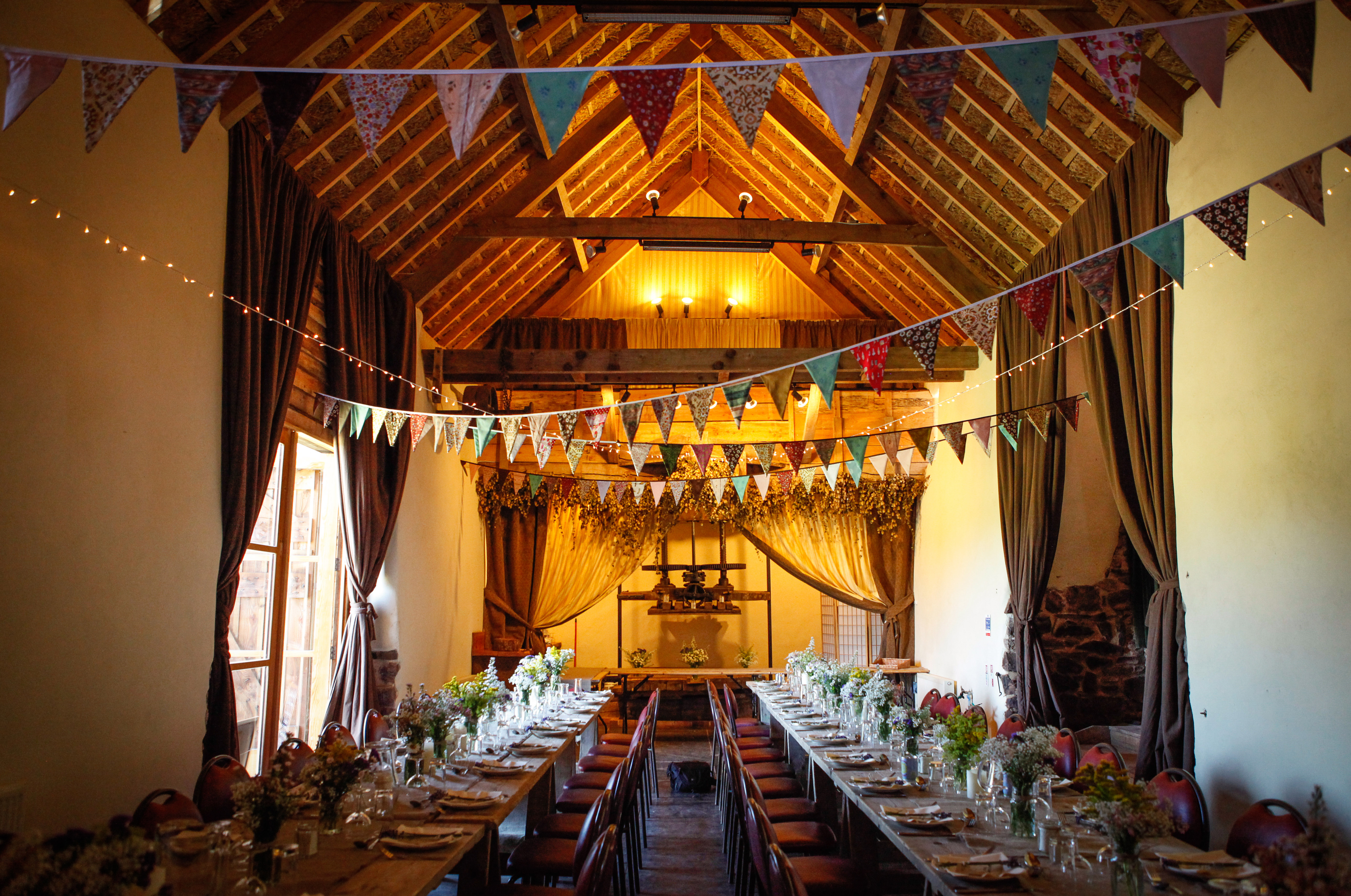 Cider Barn
Our restored 16th century cider barn  is the perfect focus for an event or retreat. It has excellent acoustics which means it can be peaceful for yoga and meditation but bring to life music and song.
Above the barn is the walnut grove and below when you open up the big threshing doors you have the country view down the meadow to the woods. The interior of the cider barn is complete with the original cider press and  the roof has huge exposed oak beams and rafters with the roof apex sitting a full 23 feet above you – giving a great sense of space. Underfloor heating makes sure that your event will be cosy for floor based activities such as yoga.
At one end of this 70 square meter  venue the big old restored (& working) cider press stands over the proceedings. The barn and the surrounding grounds are perfect for all kinds of activities.
Providing luxury accommodation for up to 18+2 guests in our grade 2* listed farmhouse and Allensdown Barn. Our fortified farmhouse combines the cosiness and informality of country life with the luxury of a large oak panelled drawing room. The house also has beautifully large bedrooms, a secluded courtyard with large open fireplace and a kitchen diner. The adjacent Allensdown Barn is recently converted combining many of the original features with modern conveniences.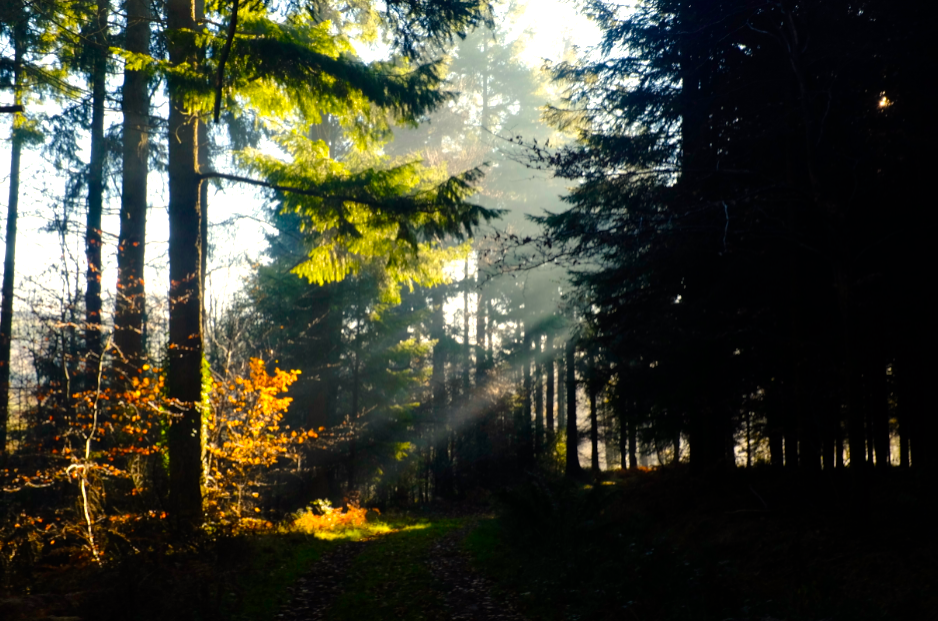 Grounds
With over hundreds of acres of farmland and woodland there are plenty of opportunities for outdoor activities. If the weather is fine we have an outdoor classroom in the center of the woods which can seat up to 80 around the ancient oak tree. The meadow is also perfect for team building activities or more active pursuits such as archery or falconry.  Outdoor swimming pool and hot tub amongst the gardens.