The choice of the marriage ritual that is to bind you together is a very personal one. We pride ourselves in truly allowing you to have the type of ceremony you want. We have a marriage licence to legally marry in two places and also have several outdoor locations popularly used for alternative weddings.
We have created our various wedding ceremoney settings, both indoor and outdoor, for you to use and personalise as you wish. As a group residential wedding venue you can arrive with your friends and family a good time before the wedding to decorate and plan all the details of the ceremony.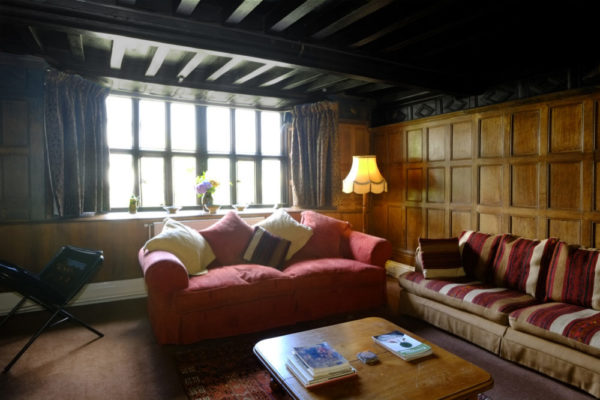 The Farmhouse
Perfect for small intimate weddings or elopements. The panelled drawing room in the farmhouse is also license holding up to 20 people, you can sign your register in front of the roaring fire or fling the windows open to have the sights and sounds of the cottage garden.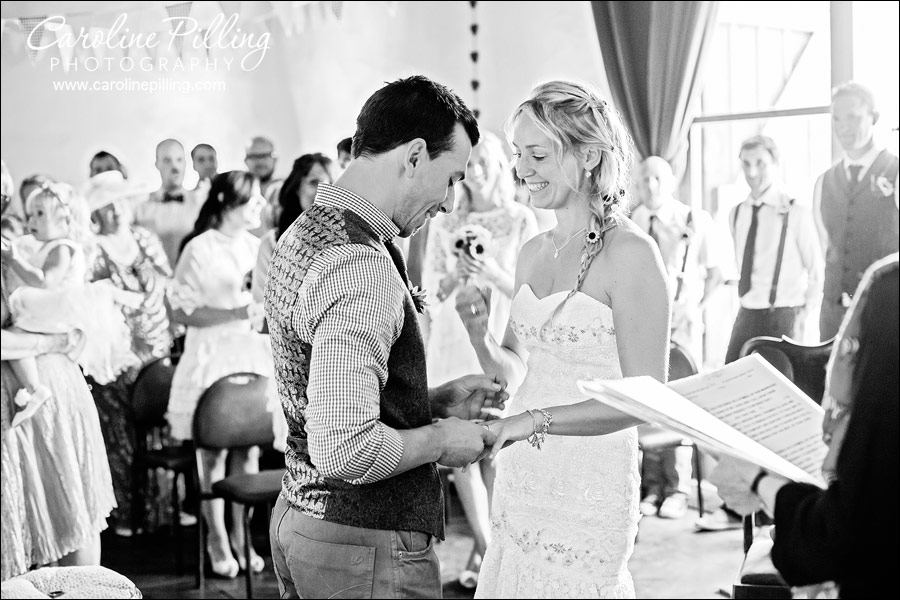 The Cider Barn
Our traditional cider barn is licensed for weddings and can be used either as the main ceremony site or simply for the legalities prior to your ceremony in the woods or beyond. The Cider Barn can hold up to 100 guests in comfort and is complete with our own heritage cider press. It can be styled and dressed as you please and features double doors opening out onto the meadow and countryside beyond.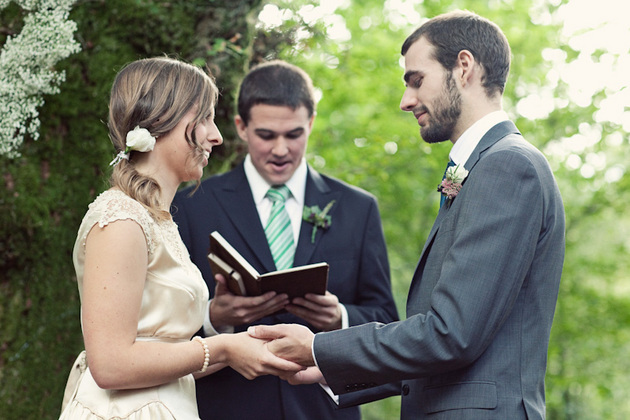 Woodland Ceremonies
Our oak tree ceremony site is found in the heart of the woods.Your hand fasting, blessing or your own personal vows can take place under the branches of our ancient oak tree surrounded by friends, family and nature. Whether bathed in sunshine or illuminated by twinkling fairy lights this is a magical setting completely remote from the hustle and bustle of daily life.
This has become a popular space for "speeches" while enjoying a glass of bubbly against the back drop of the twittering bird song and rustling leaves of the trees.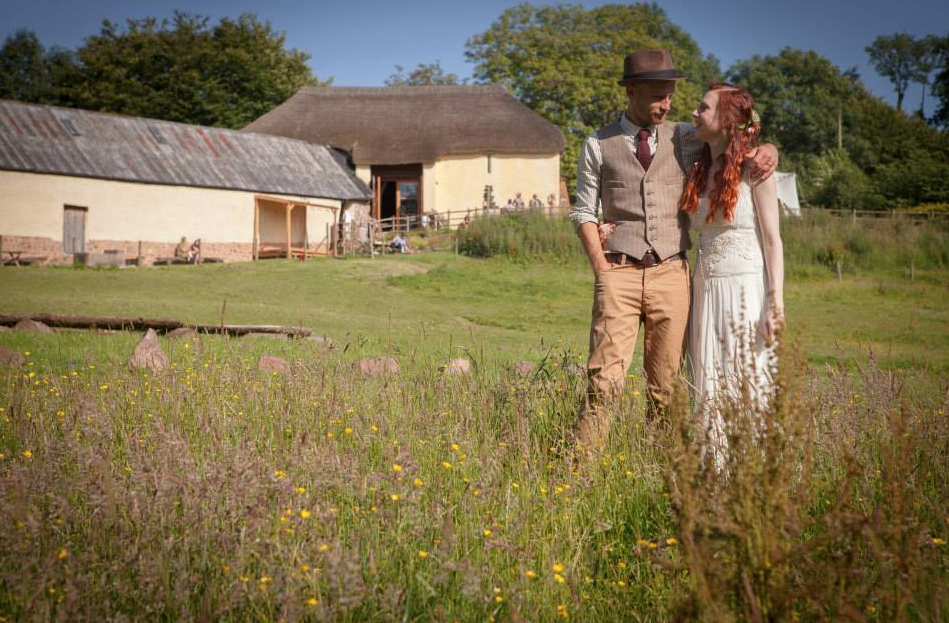 Stone Circle in our Meadow
Our stone circle is a truly spiritual place to have your wedding. Set in the meadow your ceremony can be surrounded by friends, family and nature. A hop, skip and a jump down from the cider barn.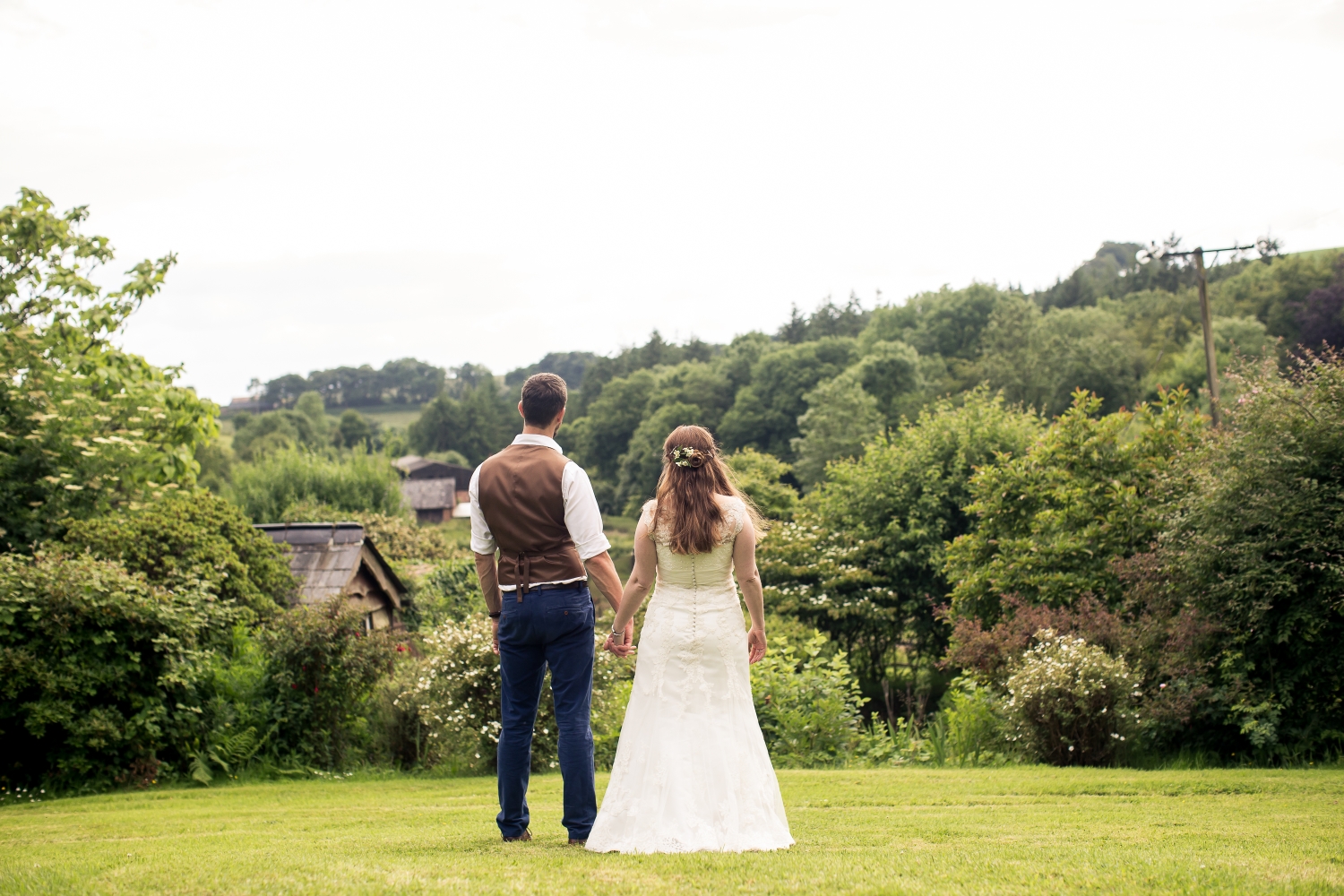 The Meadow
With far reaching views over the rolling Devon countryside to Exmoor and beyond, this is a simply breathtaking opportunity to have your ceremony with just the sound of nature.