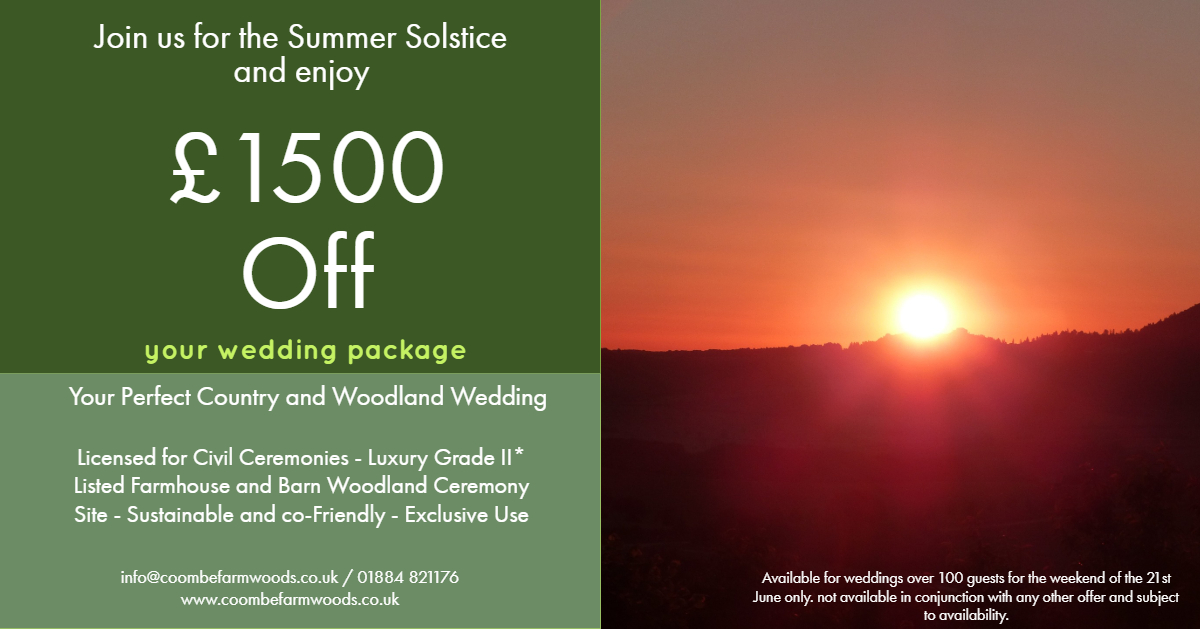 The Summer Solstice is a perfect day for a wedding – traditionally linked to Love, fertility and more recently Gay Pride the long days make a wedding this weekend particularly poignant.
Our traditional stone circle or Ancient Oak can form a meaningful focus to your celebrations, while the cider barn and marquee can be used for the wedding breakfast – you could even have a picnic in the meadow.
If you would like to celebrate with us in 2019, we are offering £1500 off our standard weekend package – but as there can only be one wedding we are guessing it won't be free for long!